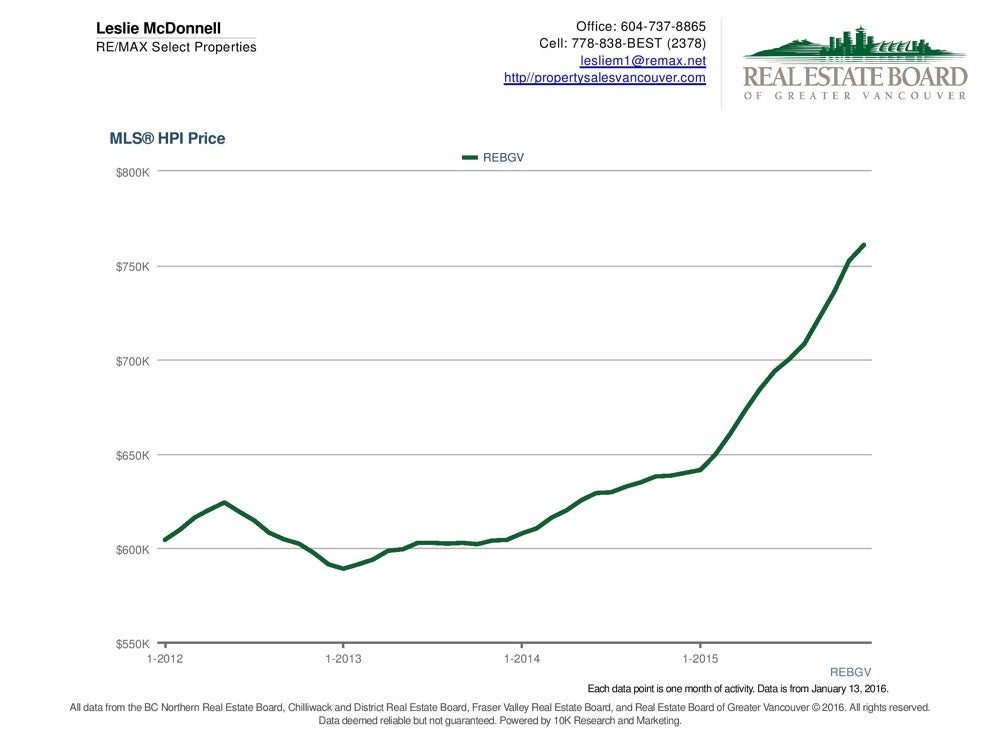 We have seen record breaking sales month after month in the past 2015 year. It has caused many people to ask why is this happening and how can this continued growth be sustained? 
In this article, I am going to give some of my person insight as to what is motivating this incredible growth. In addition, I will provide you with my predictions for the coming year.
WHY IS THIS MARKET SO HOT?
There are a number of factors that go into why the Vancouver Real Estate market is so hot. Let's first take a look at some basic economics. Supply and Demand is at the cornerstone of any economic theory. As supply goes up, demand goes down and prices reduce. As demand goes up and supply does down, prices go up.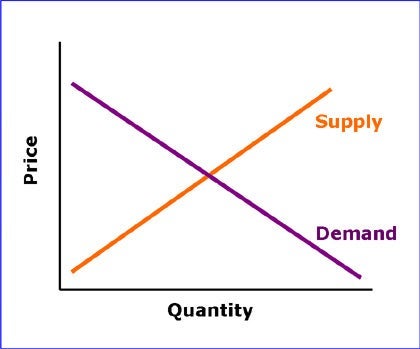 If you are to walk downtown Vancouver, you can see many cranes of buildings that are in the works of being built. If you drive down Cambie Street, near Marine Drive, you will see sold signs, construction cranes and the impetus of a significant amount of supply on the way. The recycling branches throughout the lower mainland are backed up with building materials waiting to be sorted. In the last couple of years, over 200 homes have been demolished and rebuilt on the westside of Vancouver. One could argue, there is a lot of supply out there for potential buyers, unless you are actually house hunting for a new home. 
Many of these buildings under construction are already or mostly sold out. I phoned 6 listings this morning for a client who is looking for a 2 bedroom condo for less than $800,000 in the downtown Vancouver market and surrounding areas, such as Mount Pleasant to Kitslano. Of the 5 homes that I called, 2 had sold firm in one week with multiple offers, 1 had an accepted offer, and the other 2 could not show because of tenants. There are other options on the market, but I know my client and didn't want to waste her time looking at properties in buildings I know she would not like. We will find the right home, I have no doubt, but it will take tenacity and aggressiveness to beat out the other buyers – good thing she has me, Leslie McDonnell, on her side.
What this example tells me is, even with all of the supply on the market and coming on the market, the demand outweighs the supply for homes. Where is this demand coming from? Is Asia to blame for this? To this, I simply say, partly. There is a cyclical effect happening and Asia plays a catalyst role.
First, we have many Asian international investors purchasing detached homes. A good portion of the international investors have the big bucks and purchasing power to sustain the multimillion dollar values on Vancouver's homes. Additionally, Vancouver is seen as an international market and many international players are viewing Vancouver as a hedge fund city. With increasing volatility in the stock market, there is a growing trend to invest in tangible investments. That, combined with the ever increasing growth in the Vancouver real estate market, this is seen as a moderate risk investment for many Asian investors. In addition to this, the lower the Canadian dollar goes, very often, the stronger international money becomes, making our property prices even more attractive. 
Second, the people selling these detached homes are predominantly baby boomers. They have owned their homes for 20 – 30 years and are ready to cash out and downsize. Very often the home they are downsizing to is either a townhouse or duplex, perhaps a luxury condo. Very many of them have made millions on their home and have the equity to purchase whatever they want – if they can find it. Considering there is so much competition, we are often seeing overpay for properties, based on the current market conditions. This is partially why we are seeing the market continue to rise.
Third, if this were not enough, many of these baby boomers that are cashing in on their long term investment are seeing their millennials and gen xers struggle to get into the market and want to help. They often gift their children downpayment money and we see this greatly affect the one and two bedroom condo market.
Fourth, real estate investment is not the same as it was 20 years ago. Back in the day, a burgeoning family would find themselves a nice house and settle down for the next 20 years or so. Now, first time home buyers are often purchasing smaller condos, building their equity for 5 years or so, selling their home and upgrading to a newer and or larger home. 
Fifth, we have seen a drastic change in the rental market over the years. Gone are the days of only students renting properties. Very often, there are young professionals and couples that are not fortunate to have a down payment gifted to them and based on their salaries and cost of living in Vancouver, cannot afford to get into the real estate market. They can, however, afford the rent, as high as it may be, creating a very strong rental market. This makes the small condo investment market very attractive to local and international investors.
WHAT DOES THIS MEAN FOR THE FUTURE?
Based on the current market conditions, looking at what has transpired over the last couple of years, I feel confident in saying that this real estate market is on track to continue to rise. While we do have a lot of supply coming in the following years, much of that is already sold out. We will see many units come on to the market when the buildings complete, but as international market continue to be in turmoil, a steady real estate market continues to look attractive.
As a Seller, you are in a fantastic position – everyone wants your home! However, ensuring that you have the right person who will get you the very most for your home is important. Depending on the market, there may be different strategies you want to take to selling your home. Talking with a professional such as myself and reviewing your options is key to success.
As a Buyer, with the right help, you can be in a great position. Whether you are upgrading, downsizing or just getting into the market, it is exciting and can be very challenging, but if you have Leslie McDonnell with RE/MAX Select Properties and Property Sales Vancouver helping you – you can be very successful!
For more information on how I can help you, please do not hesitate to contact me at 778-838-2378 or lesliem1@remax.net