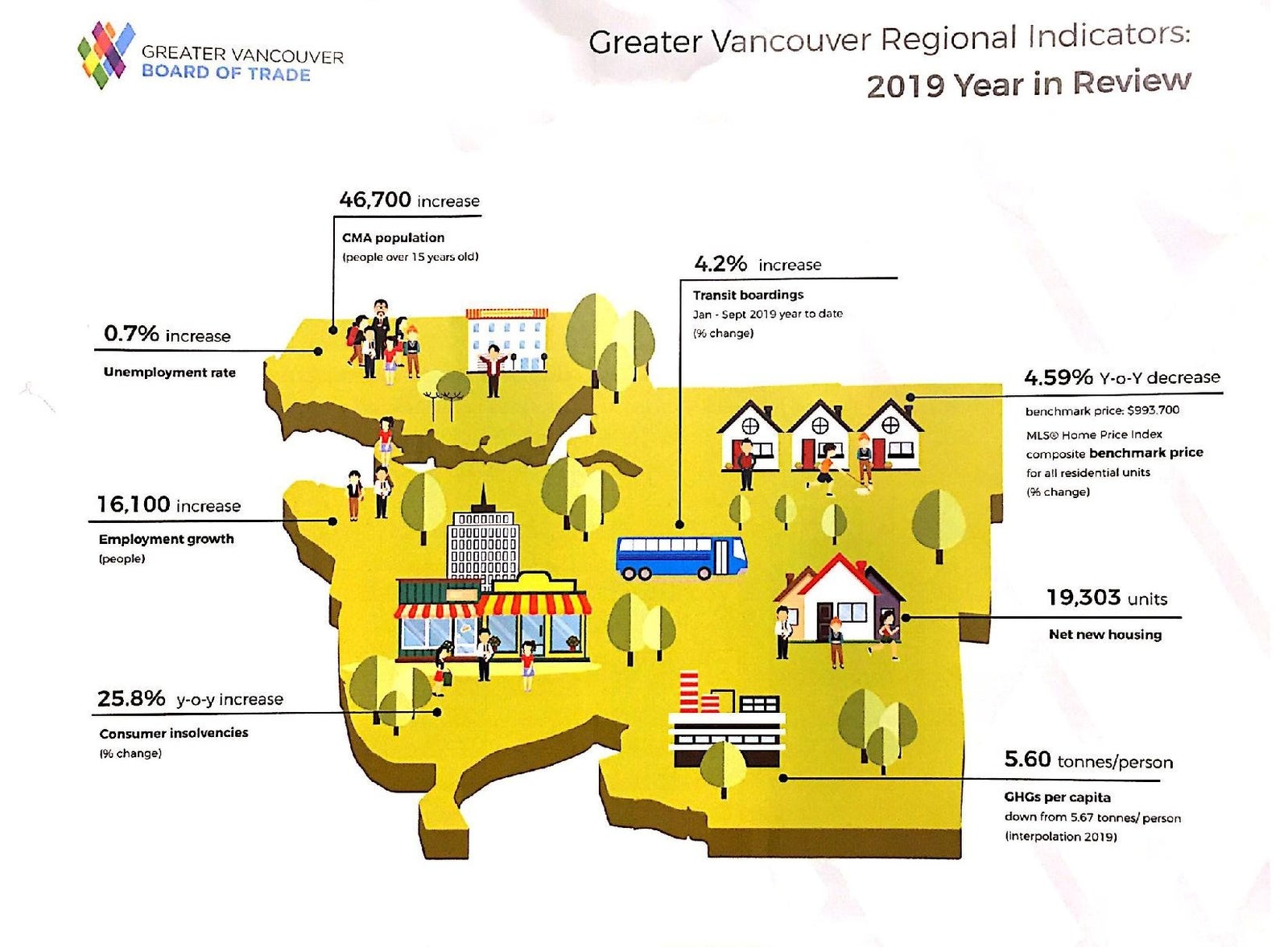 Recently, I attended the Economic Forum Outlook for 2020, hosted by the Greater Vancouver Board of Trade. It was noted that Trade related uncertainty is at top of mind for most business', specifically, the US – China Trade War. Even though deals have been struck, such as the new NAFTA and the China Trade agreement, the trade deficit is still large and bigger than before. Trade uncertainly will continue to be a problem while Trump is in power.


One of Canada's strengths is its population growth. Immigrants want to buy houses. Approximately 60% of immigrants buy homes. Additionally, low interest rates are anticipated to stay low for some time.


Unfortunately, Vancouver does not have enough labor to make the supply needed, even if the bureaucratic issues were resolved. Ultimately, Greater Vancouver is still under supplied in relation to our demand.

Housing starts are down. The LNG Woodfibre project will employ 650 construction worked 70 Km north of the greater Vancouver region in 2020. This will affect further housing starts, taking construction labor away from the housing market.

It was also noted single family homes peaked in 2016 and condos and middle housing peaked in 2017. Since then, prices have been falling for 2 years and it is predicted we are at the bottom. 2019 was the year of the reset and the reset has happened. MLS sales are up 34% in the second half of the 2019. Prices have remained stable with increased sales activity.

The labor market is slowing things down – small to medium business' cannot hire their labor.                    
Housing is top of mind in every industry. Housing investment is safe looking to the future – demand is strong and still growing.

From a country perspective, it is forecasted that BC will lead the country in growth for 2020 due to the following factors:
·

      
Construction will accelerate
·

      
Increase in bridge construction
If you have any further questions about this or would like my perspective on your personal real estate situation, please do not hesitate to reach out. My direct line is 778-838-2378.


Leslie McDonnell